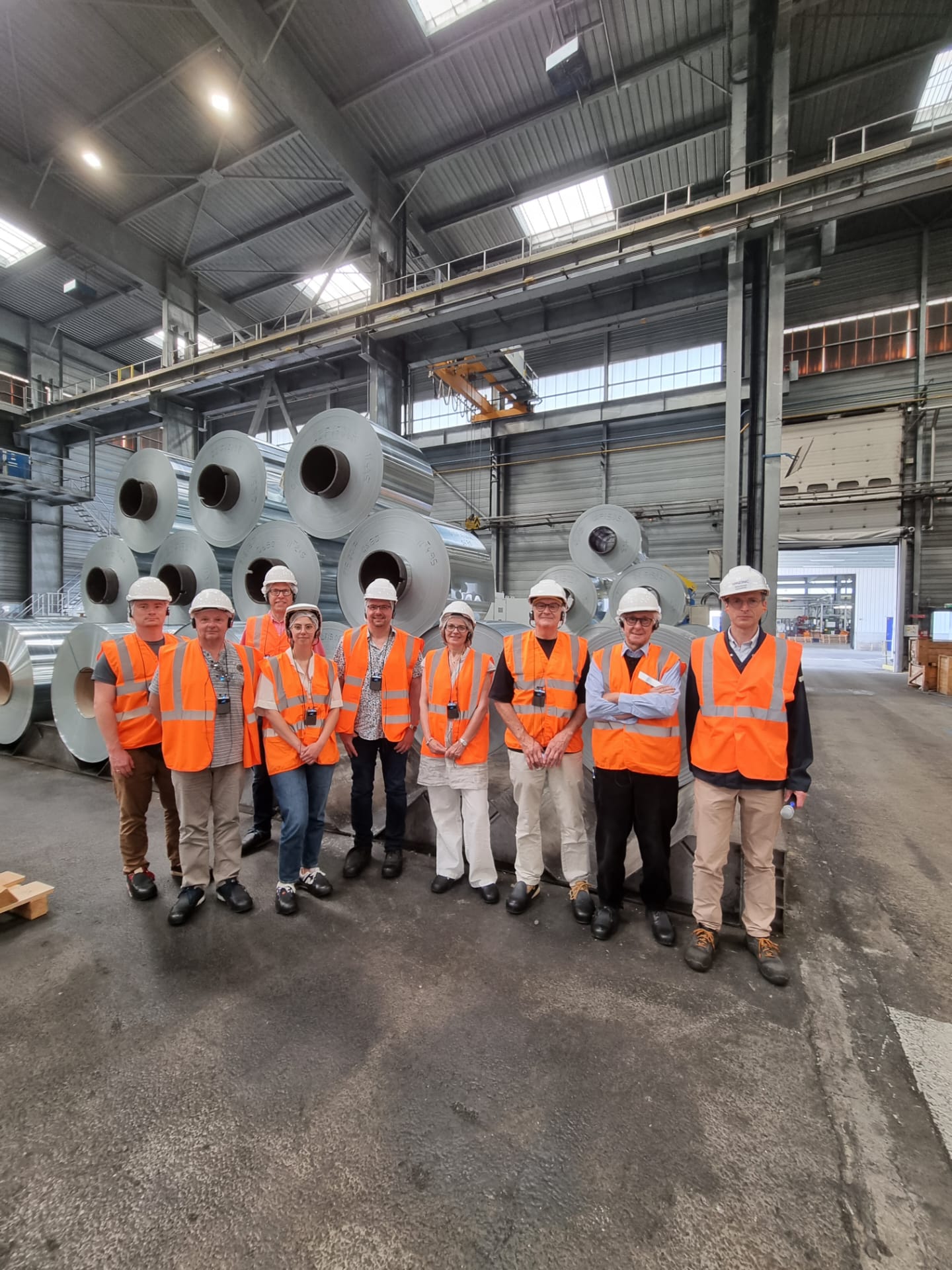 Visit at the VM Building Solutions factory in Auby
Decision was taken this year to organise for our general assembly 2022, a cultural and industrial trip in AUBY the so-called « city of zinc » in the North of France.
This site dedicated to the production and transformation of rolled zinc is managed by Fedrus International, a belgian group, who bought this historical VMZINC site (*) in 2017.
Active in the field of EPDM membranes for flat roofing, the owner wanted to expand in the metal roofing sector and acquire a well-known brand. For our biggest pleasure, he decided to run his new business in Europe under the brand VM Building Solutions (VMBSO) , having understood how strategic it was to keep alive the famous initials V & M !
On Friday June 17th morning, we were welcome by the VMBSO head of production and the director of the Auby site. They both took the time to pilot this customized visit of the whole factory, including the running rolling mill and the transformations workshops producing gutters, pipes and numerous flashings and accessories for thinsmiths and roofers. The complete process from pure zinc cathods to sophisticated final products ready to install, was described into details
In addition, they allowed us to hold our association meeting in the directors room in the afternoon. The evening was spent in a nice restaurant nearby in Douai (The Boterzing) and later on in local bars were the VMH members could exchange and rebuit the world !
A visit at the Coal Mining Centre of LEWARDE was organised Saturday 18th, a good way to reinforce the VMH team spirit !
(*) VMZINC is the historical and commercial brand of the Vieille Montagne Company. The first ever application of VM rolled zinc on a roof is dated mid-1811 in Liège. 210 years later, the story continues with the installation of the prestigious material on the 5 continents.